On Thursday (16 November), Meghna Cloud, which is Bangladesh's premier-tier 4 data center, hosted the "Smart Bangladesh Cyber Security" event. This initiative aims to strengthen the country's cybersecurity infrastructure.
ICT secretary Md. Shamsul Arefin, Director general of Digital security agency Abu Sayed Md. Kamruzzaman, NDC, Executive Director of BCC Ranajit Kumar along with the high officials of Mehgna Cloud were present at the event.
Critical information infrastructure (CII) affiliated institution's focal point industry leaders, professionals, and government officials grace the event.
ALSO READ:
Record 22 Critical Infra hit by Sandworm: An alert for CII globally
Md. Shamsul Arefin, the ICT secretary, highlighted Meghna Cloud's dedication to protecting the country's digital landscape.
Meghna Cloud is Bangladesh's premier tier-4 data center. It aims to change the country's digital landscape by reducing its reliance on foreign cloud services. Meghna Cloud is estimated to save around $4 billion in forex every year according to the authorities of Meghna cloud.
This cloud service, created in Bangladesh, is designed to fulfill the increasing data needs of the growing population. It provides advanced solutions and contributes greatly to the country's economic development.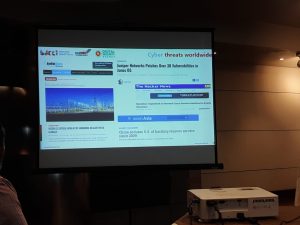 Bangladesh became a middle-income country in 2015 and has since maintained a consistent GDP growth of 6% or more. With a population of over 170 million, half of whom are under 25 years old, the country is making great progress.
By 2025, it is projected that 34 million people will join the Middle and  a fluent Class, highlighting the fast economic growth. The government has developed over 1900+e-services, taking advantage of the large internet user base of 130 million and more than 150 million biometric-registered SIM cards. This has resulted in a significant increase in personal data.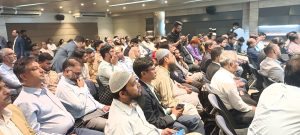 Cyberattacks are becoming a bigger threat in Bangladesh due to the increase in personally identifiable information (PII) in the digital world. Various types of cyberthreats like malware, phishing, and DDoS attacks are getting more common globally, and the average Bangladeshi is exposed to over 100 vulnerabilities.
Meghna Cloud has introduced a layered security model to address these challenges. Its Security Operations Centre (SOC) includes 27 components such as SIEM, WAF, VAPT, Threat Intelligence, IAM, Platform Hardening, Encryption, and Data Integrity Management. This model provides unified monitoring and engagement for enhanced security.
Meghna Cloud is committed to ensuring the highest levels of security and compliance. In addition to adhering to local regulations such as the Cyber Security Act and Data Protection act, Meghna Cloud complies with international standards, including PCI, ISO 27001, ISACA, and ITIL.
This unwavering commitment positions Meghna Cloud as the most secure cloud data center in Bangladesh, offering an ever-evolving suite of security features to protect the nation's valuable data.