Bangladesh Bank has taken the initiative to establish Digital Bank with the aim of providing global information technology-based digital banking services to the people for the purpose of building a 'Smart Bangladesh' declared by the Government of Bangladesh.
In this context, Bangladesh Bank has approved the 'Guidelines for setting up digital banks' after analyzing the legal framework of the banking system in Bangladesh. The approval of the Digital Bank Guidelines was confirmed in a press release on Thursday (June 15).
ALSO READ:
To keep pace with the world, the country's financial institutions are also interested in providing technology-based financial services out of conventional service delivery methods.
According to the guidelines, every Digital bank must obtain a license from Bangladesh Bank under Section 31 of the Bank Companies Act, 1991 and follow the provisions of the Bangladesh Payment and Settlement Systems Regulation, 2014 to operate payment services.
Digital Bank will use technology-based artificial intelligence, machine learning, blockchain and other advanced technologies of the fourth industrial revolution to make cost-effective and innovative digital financial products and services accessible to the marginalized population.
Bangladesh Bank has started accepting applications for establishment of digital bank from 21st June which will continue till 1st August.
There have been reports that many applications have already been received for the establishment of digital banks. In this regard, Bangladesh Bank Executive Director and Spokesperson, Zakir Hossain Chowdhury told on Monday (June 26) that our application process has started from June 21 and will continue till August 1.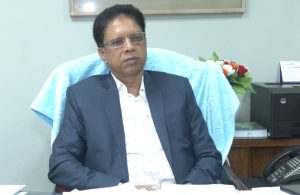 As of today (June 26), no application has been received for the establishment of a digital bank. He expressed hope that the application for the establishment of digital bank will be read in July after Eid-ul-Azha.