Trend Micro, a cybersecurity company, has released patches and hotfixes for Windows. These fixes address a critical security flaw in Apex One and Worry-Free Business Security solutions. The flaw has been used in real-world attacks.
ALSO READ:
10 banks may face penalties for Dollar exchange rate manipulation
The issue, classified as CVE-2023-41179 with a CVSS score of 9.1, pertains to a module responsible for uninstalling third-party antivirus software that comes bundled with the program.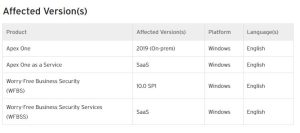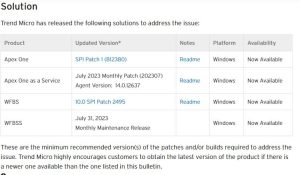 To read full release of trend micro
click
here