ISC2 is the world's leading member association for cybersecurity professionals. More than 500,000 members, candidates and associates are leading the cybersecurity profession and safeguarding the way we live.
ISC2 strengthens the influence, diversity and vitality of the field through advocacy, expertise and workforce empowerment that accelerates cyber safety and security in an interconnected world.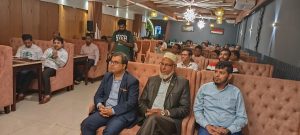 As world is celebrating cyber security month October, in according with the trend, ISC2 Dhaka chapter organized a seminar with the slogan of "secure today, protect tomorrow: be cyber aware" on 18 October a gulshan.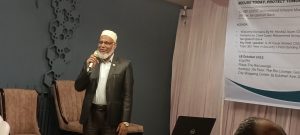 As a chief guest Md. Ishaque Miah, CISO, Bangladesh Bank said, to protect our institutions from cyber attack we must have to monitor our system 24/7, including taking measures to mitigate.
Bangladesh bank give importance on latest certification in the guideline. He said, though we have to be more practical but certification will increase our reliability. We have to give importance on sustainability plan.
He said, i think isc2 Dhaka chapter have to do a lot in cyber security industry and for that members must be increased.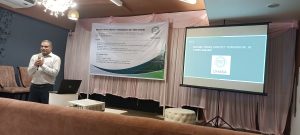 In welcome speech Moshiul islam, president, ISC2 (Dhaka chapter) shared the long story of establishment of ISC2  Dhaka. He said, to make Dhaka chapter of ISC2 the process started in 2011. After a long journey facing many difficulties finally in 2020 its approved.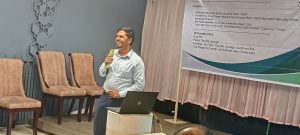 As a keynote speaker G.M Faruk, CISSP, talked on "360 view in security, Understanding cyber threats, types and trends". A 360 view in security means having a complete understanding of an organization's security situation by collecting and analyzing data from various sources. This includes data from inside and outside the organization, as well as technical and non-technical data. Having a 360 view of security helps organizations identify and address security risks better.
Also read: