A report by Cloudsek's threat research team on September 9 revealed that the group called 'Team Insane Pk' conducted around 2,450 cyberattacks targeting '#OpIndia'. Out of these, more than 50% percent of the attacks consisted of DDoS (distributed denial-of-service) attacks.
ALSO READ:
G20 summit: Indian Hackers' Counteroffensive Against Hacktivists' Anti-India Ops
The government's digital infrastructure was targeted in about 370 attacks, while non-profit organizations' websites experienced 80 attacks. The finance and banking sector faced around 35 attacks, and the energy and oil department's websites were subjected to approximately 15 attacks.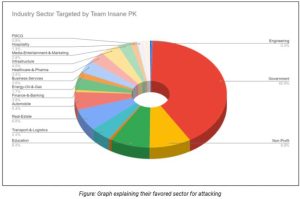 The hackers successfully disrupted the websites of the Delhi and Mumbai police forces on September 8, temporarily. According to the Threat Intelligence platform, Falcon Feed, the responsibility for crashing the websites has been claimed by 'Team Insane Pk'.
In addition to Ganosec Team, Hizbullar Cyber Team, 313 Team Ya Mahdi, Garnesia Team, and Jambi Cyber Team are among the other passionate "hacktivist groups" that have united in a powerful campaign.
According to Darshit Ashara, Associate Vice President of the Threat Intelligence Research team, these bad actors usually exploit such VVIP event of the government to get limelight.