Hackers have taken control of a website of Dinajpur police, BBC reported. BBC says that  Dinajpur police site has been taken over by hackers since August 4. BBC has shared a post about this.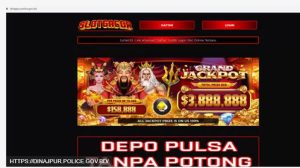 However (August 5) when going to the Dinajpur.police.gov.bd site it is seen "The account has been suspended".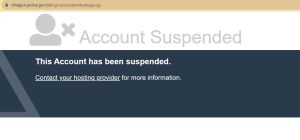 Farooq Hossain, DMP's spokesperson, could not be reached over the phone to inquire about this.
Bangladesh government organization Computer Incident Response Team or CIRT said that a group of hackers has threatened a major cyber attack in Bangladesh ahead of August 15.
After this threat, CIRT has issued a warning across the country. However, before this warning came, a website of Dinajpur police was taken over by hackers.
According to a press release from CIRT the hacker group named 'Hacktivist' is motivated by religious extremism and has threatened to launch a "storm of cyber attacks" on August 15. The hacker group has mainly threatened Bangladesh and Pakistan.
Incidentally, 15th August is observed as National Day of Mourning in Bangladesh on the day of the assassination of Banggabandhu Sheikh Mujibur Rahman. Again the day is India's Independence Day.