Capture the flag CTF-2023 and Cyber Security Conference was held at MIST in the presence of around 150 participants from 29 teams. The event started on Saturday (November 4) morning ended with the prize distribution in the afternoon.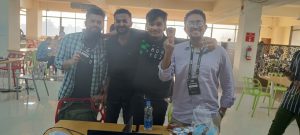 "Bonk Police" took first place in the CTF competition securing 2425 points. The members of this team are Sheikh Ali Akbar of Feroz Mia Government College, Golam Rabbi from Rajshahi Medical College, Habibur Rahman from Tech Faring Ltd and Golam rabbi from Haji Azmat Government College.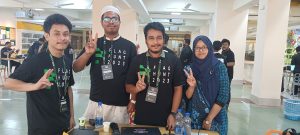 The team of Jatiya Kabi Kazi Nazrul Islam University (JKKNIU C7b3r K9!ghts) got the 2nd place by getting 2250 points. The members of this group are Yousuf Abdullah, Farhana Mahbuba, Spondan Rema and Talukdar Omar Faruk, all students of the same university.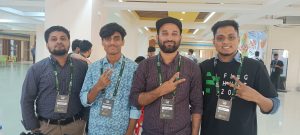 "Team Steamers" took the third place with 2200 points. Rakib Ahmed Riad, Robiul Awal fagun , Munjor Hasan, Faisal Hossain are the members of this team and they belong to "Cyber Bangla".
There were two seminars on Firmware and Hardware Backdooring and DNS Hijacking Attacks.
𝐌𝐝 𝐑𝐚𝐬𝐞𝐥 𝐁𝐡𝐮𝐲𝐚𝐧 , a distinguished cybersecurity researcher covered the security threats posed by malicious modifications to firmware and hardware in various devices. He discussed how attackers can implant backdoors at the production stage or through firmware updates, allowing them to gain unauthorized access to systems or networks. The discussion included case studies of known backdoors, techniques for inserting and exploiting these vulnerabilities, and strategies for detection and prevention.
𝐏𝐫𝐢𝐚𝐥 𝐈𝐬𝐥𝐚𝐦 𝐊𝐡𝐚𝐧, an Independent Security Researcher and Red Team Member at Synack Inc focuses on the attack methods involving the redirection of DNS queries to malicious websites or servers. He explores how attackers hijack DNS requests to control web traffic, leading to phishing attacks, malware distribution, or interception of confidential information. HE covers the different types of DNS hijacking, such as local, man-in-the-middle, or router hijacking, along with mitigation techniques, such as DNSSEC or trusted DNS resolvers, to protect against such threats.
As a chief guest Major General Saidul Islam, RCDS, NDC, PSC, Commandant, MIST said that the importance of cyber security is increasing day by day. We must always be ready for the needs of the age. CTF provides opportunities to enhance skills in various branches of cyber industry. He said that he was proud to be a part of this event.
One lakh twenty thousand tk were awarded to the winning team, eighty thousand tk to the first runner-up team and sixty thousand tk to the second runner-up team.
Infosecbulletin fell proud to be a media partner of this impactful event.