A cyber criminal whatsapp gang is threatening to change the result of a specifiq candidate of rajshahi city corporation election if the candidate doesnt listen to him.
Arman Ali, the candidate and current councilor of Ward No. 24 of the city, complained on Thursday (June 8) after realizing the cheating attempt. Taking cognizance of the complaint, the Returning Officer has sent a press release urging the candidates to be alert from the fraudsters.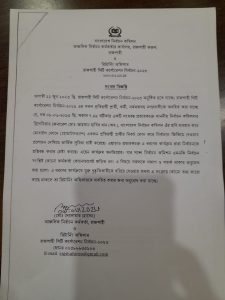 ALSO READ:
According to the complaint source, Councilor candidate Arman Ali was called on his personal mobile WhatsApp number around 7:09 am on Thursday. On the phone, the impostor pretended to be an election commissioner and said that i can manipulate your result if you don't listen to me.
Later on, The fraudster called again to communicate. But Armaan Ali ignored the threat.
Later on, Armaan Ali realizes that an organized gang of fraudsters is trying to cheat with false information. He quickly made a written complaint to the Returning Officer. Later the Returning Officer sent a press release alerting the candidates.
The returning officer said in the press release that this is the work of fraudsters. He urged everyone to be careful in this regard.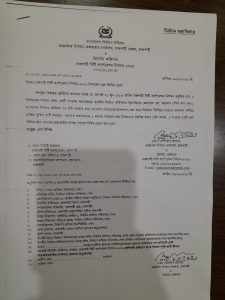 Rajshahi Regional Election Officer and City Election Returning Officer Delwar Hossain said that immediately after receiving the complaint, he informed the Election Commission and ordered the police to investigate. At the same time, he urged all the candidates participating in the upcoming city elections to beware of the fraud of this fraudster.