Since the EU's GDPR legislation came into force in 2018, issues around data protection and privacy have come to the fore globally. Growing legislation has given regulators the power to hand out severe punishments for data protection violations, and numerous high-profile companies have been hit hard as a result.
Below are the 10 biggest fines issued for data protection violations at the time of writing. Unsurprisingly, the list is dominated by penalties handed out by European regulators under the GDPR. Interestingly, the biggest fine issued to date came from a Chinese regulator.
This list comprises of fines issued by regulators and does not include legal settlements with individual victims.
---
1) Didi Global – $1.2bn
In July 2022, China's cybersecurity regulator, the Cyberspace Administration of China (CAC), fined global mobility technology platform Didi Global a record 8.026 billion yuan ($1.2bn) for violating the country's network security law, data security law and personal information protection law. Two Didi executives were separately fined 1 million yuan each for the infringements. The company said it accepted the CAC's decision.
---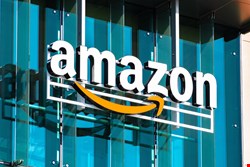 2) Amazon – $877m
The biggest fine issued under the GDPR to date came in July 2021 when Luxembourg fined tech giant Amazon €746m ($877m) for non-compliance with general data processing principles. Amazon has since appealed the decision, which will be heard at a Luxembourg court in January 2024.
---
3) Meta/Instagram – $402.2m
Ireland's Data Protection Commission (DPC) issued a massive €405m ($402.2m) penalty against social media site Instagram following an investigation into its handling of children's data in September 2022. The fine was partially based on the fact Instagram had allowed children to run business accounts, thus exposing the minors' data. Instagram's owner Meta said it intends to appeal the fine.
---
4) Meta/Facebook – $275m
Meta was again on the receiving end of a heavy fine from Ireland's DPC in November 2022, at€265m ($275m). This penalty related to a large-scale data breach of 533 million Facebook users' personal data in April 2021. Following an investigation, the DPC concluded thatMeta had failed to comply with the Article 25 of GDPR, which governs the obligation for Data Protection by Design and Default.
---
5) WhatsApp – $267m
Ireland's DPC has been behind another of the largest fines in this area, issuing a €225m ($267m) penalty against the popular messaging app, WhatsApp, in September 2021. This was due to the firm failing to discharge GDPR transparency obligations. WhatsApp, which has since amended its privacy policy, has appealed the decision on the grounds that the fine was "entirely disproportionate."
---
6) Google – $170m
In December 2021, French data protection regulator, CNIL, fined Google €150m ($170m) for failing to enable YouTube users to refuse cookies as easily as they could accept them, thus benefiting YouTube's targeted advertising model. Fines were split between Google LLC, €90m ($87m), and Google Ireland, €60m ($58m).
---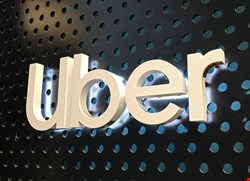 7) Uber – $148m
In September 2018, it was announced that Uber had agreed to pay a $148m penalty to all 50 US states and the District of Columbia for allegedly concealing a 2016 data breach in contravention of state data breach notification laws. The settlement also required Uber to adapt its data breach notification and data security practices.
8) Facebook – $68m
France's CNIL again issued a fine relating to failing to obtain proper cookie consent from users, this time against Facebook in January 2022. While accepting cookies on the popular social media site is a case of just clicking 'accept,' rejecting them is much more complex. The financial penalty issued in this instance was €60m ($58m).
---
9) Google – $56.6m
In January 2019, Google was hit by a fine relating to data protection violations, again issued by the CNIL. The €50m ($48m) penalty was levied for failing to provide enough information to users about its data consent policies and not giving enough control over how their information is used. Google's subsequent appeal was unsuccessful.
---
10) H&M – $41.3m
A German subsidiary of H&M was dealt a €35m ($34m) fine in October 2020 by the Hamburg Data Protection Authority for excessive use of employee data. This included holding data concerning employees' holidays, family issues, religious beliefs and symptoms of illness and diagnoses.