A hacker group named 'Mysterious Team Bangladesh' has been accused of defacing 78 websites with 750 DDoS attacks worldwide since June last year.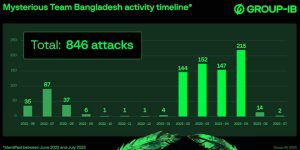 A Singapore-based cyber security firm called 'Group-IB' has termed the hacker group as 'hacktivists'. Hacktivists are those who attack computer systems mainly for political reasons without any hope of profit.
ALSO READ:
Group-IB published a report on its website about the 'Mysterious Team Bangladesh' hacker group on Thursday. It has been claimed that the hacker group is targeting economic sectors including government institutions in India and Israel. Initially, their activities seem to be religiously and politically influenced.
Apart from India and Israel, the 'Mysterious Team Bangladesh' has been targeting some institutions in Australia, Senegal, Netherlands, Sweden and Ethiopia for more than a year.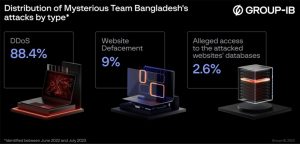 The team has "Bangladesh" in their name. So, primarily it is assumed to be a Bangladeshi group but who knows the real identity of the group. The group also has a Facebook page; In the intro of which it is written, 'We are working to protect the cyber space of our Bangladesh.'
Apart from Facebook, the presence of the hacker group has also been seen on social media platforms like Telegram and Twitter. The group cited its support for Palestine as the reason for its anti-Israel activities.
They claim on LinkedIn that the Israeli government is killing and torturing the common people of Palestine. They have vowed to continue operations against Israel until these cease.
In December last year, the group attacked the website of India's Central Board of Higher Education. In addition, in June 2022, their activities started with attacks on some institutions in India.
According to the report, this type of hacktivism has been reawakened in recent times due to geopolitical conflicts and disagreements. But some of the more recent hacker groups are more preoccupied with promoting their own brand than being influenced by ideology.
Source: Group IB