The team phoenix, a non-profit initiative, dedicated to enhance the community's well being in cyber & tech domain. With the slogan of "harness the power of collaboration" The team phoenix arranged "renasCON" on 14 October-2023 at liberation war museum at Agargoan, Dhaka.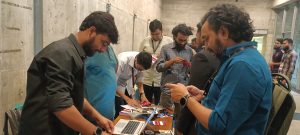 In the event there were various latest and upgraded industry demanded topic and some renowned experts talk on the issues with technical elaboration. Security Eng. A. R. Maheer talks on the topic "Unveiling Internet Threats Through Advanced Analysis and Visualization", Octagram Managing Director Md. Hasan Shariar explaned a case study named "From a General Diary to Beyond – a Purple Team Case Study.
Another speaker product security Eng. Fatin Sirat unveils "Demystifying Damn Vulnerable Flask Application". Renowned speaker jubaer Alnazi jabin elaborate "Unveiling the Myths: Exploring Cloud Security Misconceptions.
There were two keynote speakers at the event one from national and another is from international.
Adli Wahid from Asia pacific network information center present the key notes on "Learning from Honeypots" and Md. Abul kalam Azad, Head of Information Security, Eastern Bank Ltd Talk on the key notes "Security breach: Are you prepared to respond?
There were another seasons on "string of illusions" presented by independent security researcher Almas Zaman and on the topic "Role of Cyber Security Professionals: Bangladesh Perspective" talks A K M Sazzad Alam, PPM, Additional Deputy Police Commissioner, DMP, Dhaka.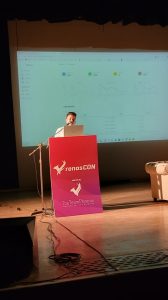 A S M Shamin reza, Founder, Them phonix said, Cybersecurity seminars play a crucial role in the context of Bangladesh, given the evolving digital landscape and the associated risks. Bangladesh has been facing a rise in cyber threats like hacking, data breaches, and ransomware attacks. These threats not only endanger individuals and businesses but also pose a risk to the country's economy.
Cybersecurity seminars play a key role in educating and empowering people to safeguard themselves and their digital assets. Cybersecurity seminars help individuals and contribute to developing a skilled cybersecurity workforce. These seminars provide training and skill development for people who want to work in cybersecurity. A strong cybersecurity workforce is important for digital security and resilience.
He wished to arrange such seminar every year creating awareness and creating a platform to contribute cyber industry.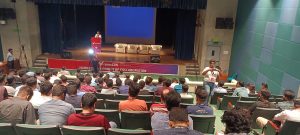 A K M Sazzad Alam, PPM, Additional Deputy Police Commissioner, DMP said, In Bangladesh, cyber security professionals are responsible for defending the nation's digital landscape. They detect and stop cyber threats, create and enforce cybersecurity policies, and ensure compliance with international standards.
These experts play a vital role in protecting critical infrastructure, data privacy, and government systems, which are crucial for national security. They not only reduce the risk of cyberattacks but also raise public awareness and help develop a skilled workforce to strengthen Bangladesh's cybersecurity resilience in an interconnected world.
He said, we have to work more to create cyber workforce to fight against the challenges of a fast digitalized world.
The participants joined the event said, such types of event should be arranged regularly which create an opportunity to gather practical knowledge as well as get chance for networking.