In an ongoing targeted campaign against the United States, pro-Russian hackers who claim to have taken down Microsoft Outlook are now threatening to attack OpenAI's ChatGPT.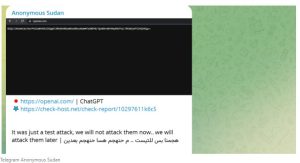 The hacktivist group Anonymous Sudan has claimed responsibility for a series of intermittent DDoS attacks against Microsoft 365, the company's information management platform. The attacks began on Monday morning and have continued intermittently since then.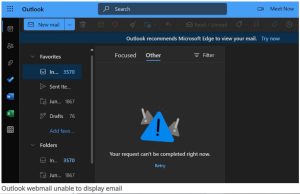 In a Telegram channel, Anonymous Sudan has posted dozens of threats against Microsoft, including claims that they have hacked the company's systems and stolen data from more than 30 million users. The group has also demanded a ransom of $1 million in exchange for stopping the attacks.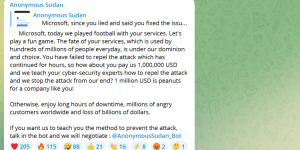 Microsoft has not confirmed that it has been hacked, but the company has acknowledged that it is investigating the outages. In a statement, Microsoft said that it is "committed to protecting our customers' data and we are working to resolve the issue as quickly as possible."
The attacks on Microsoft come at a time of heightened tensions between the United States and Russia. The United States has imposed sanctions on Russia in response to its invasion of Ukraine, and Russia has retaliated with its own sanctions.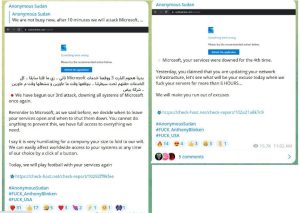 The attacks on Microsoft are also a reminder of the growing threat posed by hacktivist groups. These groups are often motivated by political or ideological beliefs, and they can cause significant disruption to businesses and governments.
These outages, have been attributed to technical issues by Microsoft. yet.