O
ctober is observed globally as "cyber security awareness" month. In continuation of this, meetings, seminars, workshops and training are being organized in Bangladesh at public and private level. Comparatively less presence of women has been noticed in these places.
According to a study by Cyber Security Ventures, women will make up 24 percent of the global cyber security workforce by 2024. The firm says that, although the numbers are low, but the presence of women in the cyber security industry has been increasing in recent years.
A study by the International Telecommunication Union (ITU) says that only 12 percent of the global total programmers are women. Whereas Google Bird says, 28 percent of the global workforce in the tech industry is women and 25 percent of women in leadership positions in the technology world.
Whatever the statistics, women are underrepresented especially in the cyber security sector. Experts see many reasons behind this. They are blaming various issues including less opportunity in education and training, not getting suitable environment, not having enough time and discrimination.
Infosecbulletin talks to some women who are working in various organizations on cyber security domain in Bangladesh to explore the matter.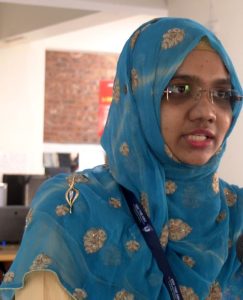 Sohana Parveen, working as a database administrator in Rajshahi Krishi Unyanan Bank. Recently She participated in National Cyber Drill-2023. She said that the presence of women in the IT sector has increased relatively but not in cyber security. She also showed some reasons behind not increasing the presence of women.
She said girls should have the will power to pursue a career in cyber security which can help them reach their goals.
Acquiring certification is also a big hurdle, She said. Achieving a certain certification takes a lot of time which is rarely possible for a girl to achieve.
Another big problem for girls is time management. Cyber security jobs usually require 24/7 monitoring, so board of directors are usually hesitate to appoint women for this job. Moreover, it is not possible for anyone to build a career without the support of the related institutions.
To connect women in this industry, they need to overcome their fear, they need to be trained. Apart from this, the matter of official discrimination should also be looked at.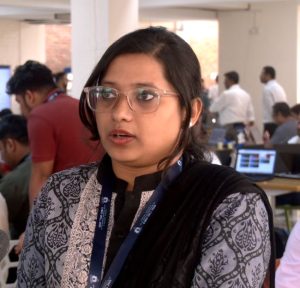 Supriya Imon Swati is working as Principal Officer in Information Technology Department of Dhaka Bank.
She cited time management as a major factor in the underrepresentation of women in the cyber security industry. Time management is very difficult for a woman to stay up to date with real time updates in the cyber security industry.
She said the number of women in our technical sector is already less; it is very challenging to work with boys there. She also thinks that our social context is still not completely women friendly. Demanding to make the entire environment women-friendly, she said, providing training for girls, ensuring social security and ending discrimination between boys and girls in employment.
She said, many times it has been seen that even if there is no certificate, there is practical experience, but for not having certificate, the experience is not evaluated.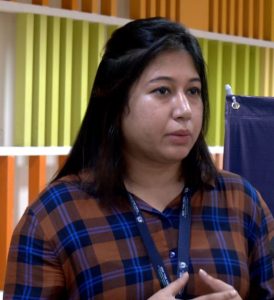 Shaila Sharmin, works as a Cyber Security Architect in the Information Security Division of Prime Bank Limited.
According to her, the number of women in the technical industry is already low. Despite the increase in numbers in IT, the profession in cyber security is very challenging. There is still lack of awareness about this sector; scope of jobs is a few.
She said, management started thinking about women members in the cyber security team, whether they can do this challenging job or not. She said, I am leading my team, when the office understood that maybe I can lead the team properly, the responsibility was given to us, and so a woman worker should try. That's when the change will come.
Increasing the presence of women in the cyber security sector requires increasing willpower, raising awareness, and especially sensitizing students. Besides, the role of the institution is also important.
She said, the certification is now available. In essence, cyber security is a mindset, just as you set it, you will proceed.
Expert opined that to increase the presence of women in cyber security, proper education, training, collaboration, mentoring, changing gender stereotypes, inclusion in the profession should be ensured.
Besides, regular workshops, seminars, trainings, stipends, involvement in leadership to encourage theme, experts feel that they should be welcomed in the industry. Not only in Bangladesh, but globally, the percentage of women in cyber security is still low.