Multiple hacker groups have joined the ongoing escalation of the Israel-Hamas conflict. This comes after the Palestinian militant group launched a significant attack over the weekend.
Hamas attacked Israel from Gaza with thousands of rockets and sent fighters to the southern part of the country. In response, Israel declared war on Hamas and began to retaliate. The conflict escalation has resulted in hundreds of deaths and thousands of injuries on both sides.
State-sponsored actors and hacktivist groups are both increasing their cyber efforts, leading to intensified cyberattacks. Hacktivist attacks against Israel were launched by Anonymous Sudan shortly after Hamas fired the first rockets. The group targeted emergency warning systems and claimed to have taken down alerting applications in Israel.
Anonymous Sudan also targeted The Jerusalem Post, the largest English-language daily newspaper in Israel.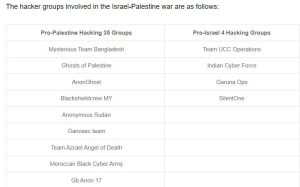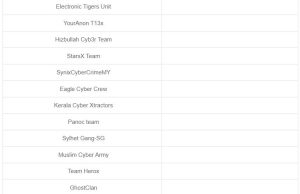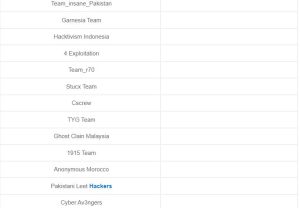 Source: Thecyberexpress
A pro-Hamas group named Cyber Av3ngers attacked the Israel Independent System Operator (Noga), which is responsible for the power grid, and claimed to have compromised its network and shut down its website. The same group also targeted the Israel Electric Corporation, the main provider of electricity in Israel and the Palestinian territories, as well as a power plant.
The notorious pro-Russian group Killnet has launched attacks against Israeli government websites.
The Ghosts of Palestine, a Palestinian hacker group, has asked hackers worldwide to target private and public infrastructure in Israel and the United States. Additionally, a group called Libyan Ghosts has already started vandalizing small Israeli websites to show support for Hamas.
Groups like Killnet and Anonymous Sudan, which are associated with Russia, have carried out very disruptive attacks. They have targeted big companies like Microsoft, X (previously known as Twitter), and Telegram in the past, using large-scale DDoS attacks.
On the other side, a pro-Israel group called ThreatSec claims to have compromised the infrastructure of Gaza-based ISP AlfaNet. Garuna supports Israel and TeamHDP attacked the websites of Hamas and the Islamic University of Gaza.