Delinea is a leading provider of privileged access management (PAM) solutions that make security seamless for the modern, hybrid enterprise. Its solutions empower organizations to secure critical data, devices, code, and cloud infrastructure to help reduce risk, ensure compliance, and simplify security.
Delinea removes complexity and defines the boundaries of access for thousands of customers worldwide. The company's customers range from small businesses to the world's largest financial institutions, intelligence agencies, and critical infrastructure companies.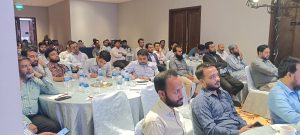 Delinea, a privileged access management (PAM) solutions leader, holds on a customer meetup on Wednesday (14 June) at a reputed hotel at banani, Dhaka where Ajay Bongirwar, Country manager, India @SAARC was present.
In the first phase of the meetup, CEO of Trustaira, Delinea premimum partner in Bangladesh, Sheikh Abu Ayub Azad welcome the attendee and present a brief presentation of his company's journey as well as success.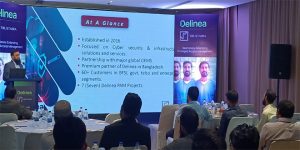 Later on, Ajay Bongirwar discussed on various things on Delinea. He said, Delinea's PAM solutions are designed to be easy to use, scalable, and secure. They can be deployed on-premises or in the cloud, and they offer a wide range of features, including:
Privileged account discovery and management
Privileged session recording and auditing
Privileged access risk assessment
Just-in-time access provisioning
Multi-factor authentication
Role-based access control
Data loss prevention
Ajay Bongirwar presented four specific agenda including meeting compliance, securing all users, Securing vendor access and securing end point.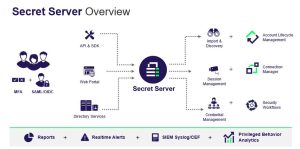 Delinea secret server is fully-featured PAM solution available both on-premises and in the cloud Delinea platform where delegate access, Manage secrets, control sessions and improve resiliency are available.
Its web password filler (WPF) adds extended capabilities to all users by leveraging the secret server vault including extend vault, personal folder and native browser extension as well reduce risks.
Delinea ensures securing vendor access with seamless security. It enables easy and quick access for the remote employee and third parties through a browser reducing risk by blocking exposure to the broader network without the complexity of managing VPNs or jumps hosts.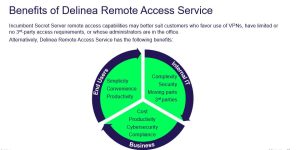 According SANS institute 85% of cyberattack start with a compromised endpoint. Here Delinea gives special focus. In privilege manager there are options to deploy agents, manage account, define policies, elevate applications and thus improve productivity.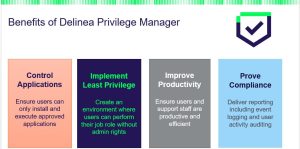 Ajay Bongirwar told infosecbulletin that only in 2022 more than 1300 customer globally added to their portfolio and the company has focused on the south Asian region especially in Bangladesh.
Delinea's PAM solutions are used by organizations of all sizes, including Fortune 500 companies, government agencies, and educational institutions. They have been recognized by leading industry analysts, including Gartner and Forrester.
In the year 2021, Delinea was formed through the merger of Thycotic and Centrify. This merger created a leading provider of PAM solutions with a global customer base.
Now, Delinea serves 72 more countries across the globe with 80,000 active customers.
Some other extra benefits of using Delinea's PAM solutions:
Reduce the risk of data breaches and other security incidents
Improve compliance with industry regulations
Increase operational efficiency
YOU MAY READ: