"To support country's growing digital economy, protecting sensitive data with cost saving 'purpose-built data center' is needed" according to Md. Shoroer Morshed Porag, Managing Director of DataHub Asia. He remarked this on a seminar held Tuesday (21 November) at Dhaka titled "Purpose-Built Data center: Destination of Choice" arranged by DataHub Asia in association with BanglaMegh.
He quoted in his speech that by 2025, Bangladesh domestic cloud market is expected to 46.3 million. So, to cover up this vast market Bangladesh obviously needs native resources right this moment with global capability. DataHub Asia including BanglaMegh has a noble target to do the same.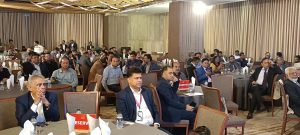 Shaerul Haque Joarder, Chariman BanglaMegh, presented some global statistics of cloud market. He said, till now with 32% market share AWS leads the cloud market where 22% of Azure, 11% Google cloud. Cloud infra services revenue reaches in Q2 $65B. So, to catch is this growing market native cloud can play a vital role with dollar saving providing a quality services.
He emphasized extremely fully managed highly available high-performance private cloud platform as a services (Paas), Artificial intelligence enabled cyber security MDR, Ransomware free backup and restoration services and BI services for competitive and critical business decision.
As chief guest Zara Mahbub, CEO, Dun & Bradstreet & Analysis Private limited said, In Bangladesh, data security is extremely important. This is because of the country's growing digital economy and increased dependence on digital technologies. Additionally, cyber threats are becoming more sophisticated.
Data security is crucial for Bangladesh's economic growth, national security, and individual well-being. By investing in data security measures, Bangladesh can protect its digital assets, secure sensitive information, and create a trustworthy digital environment that promotes innovation and economic development.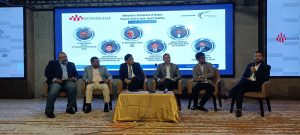 There were two panel discussions on the event. The first one is "Purpose built data center vs Multi tenant building" and the second one is "Local cloud vs Foreign Cloud", where the industry leaders from Bangladesh, India and Nepal joined.
A purpose-built data center is a facility designed and constructed specifically to meet the needs of its intended use. Unlike a generic or retrofit data center, it is built from scratch to optimize performance, reliability, efficiency, and scalability for specific applications or services. The design and construction of a purpose-built data center are aligned with the specific goals and requirements of the organization or industry it serves. Panelists expect DataHub Asia will address the specific needs of the country and following international standards will up the growing demand.
.The expert stated that whether to choose a local or foreign cloud depends on factors like data residency, performance, security, and compliance needs of the organization.
To choose between a local cloud or a foreign cloud, an organization must consider certain factors when comparing cloud providers.
Services: The cloud provider should offer the services that the organization needs.
Pricing: The cloud provider should offer competitive pricing.
Security: The cloud provider should have a strong security record.
Reliability: The cloud provider should have a reliable uptime record.
Customer support: The cloud provider should offer good customer support.
DataHub Asia Limited is a new colocation and cloud data center in Thakurgaon, Bangladesh. Built to the highest industry standard of TIER-III/RATED-3, this facility is designed to be concurrently maintainable, ensuring that your data is always secure and available.