You know how we told you around two weeks ago about 
more than 60 Android apps
 with a collective total of over 100 million Google Play downloads that were found to push invasive ads without the user's permission and gather a host of sensitive information… also without notifying you or asking for approval?
While that particular security threat is officially behind us all, a new and extremely similar one has been discovered by the same McAfee researchers in the meantime, wreaking havoc on tens of millions of Android devices around the world.
What is this issue all about?
Although it's part of the same large and malicious adware family as the previously identified "Goldoson" virus, 
this "HiddenAds" campaign
 might seem a little less harmful at first glance, doing, well, exactly what the name suggests.
Specifically, around 35 million (!!!) Android users worldwide have apparently been served ads in the background of their mobile gaming sessions recently with the main purpose of generating unlawful revenue for various shady companies and individuals.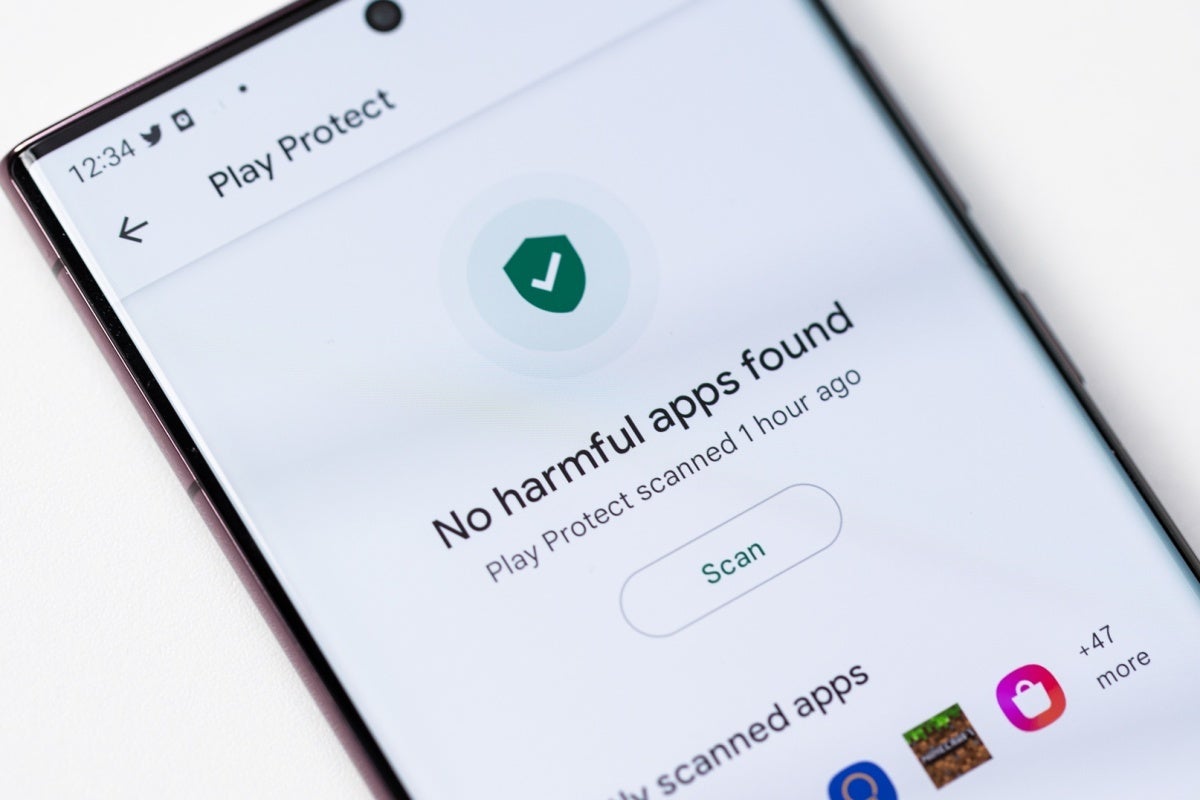 That sounds like something that won't greatly impact your user experience or data privacy, but anyone who's ever accidentally installed this type of malware before knows precisely how annoying it can be to notice your phone slow down, freeze, or crash out of nowhere without being able to identify the culprit.
If you've experienced something like that of late, it's possible that your mobile device is infected with "HiddenAds"… or a similar malware, especially if you happen to occasionally share said device with a child between the ages of 5 and, say, 15.
That's because every single malicious app found to be part of this specific adware group emulates or, let's be honest, downright rips off Mojang's hugely popular Minecraft game. We're talking incredibly similar titles mixing up the words "block", "diamond", "craft", "sword", "monster", "forrest", "builder", and "rainbow" in slightly different ways to draw the attention of the most vulnerable mobile users of all.
These are all the apps you need to delete ASAP
Block Box Master Diamond
Craft Sword Mini Fun
Block Box Skyland Sword
Craft Monster Crazy Sword
Block Pro Forrest Diamond
Block Game Skyland Forrest
Block Rainbow Sword Dragon
Craft Rainbow Mini Builder
Block Forrest Tree Crazy
Craft Clever Monster Castle
Block Monster Diamond Dragon
Craft World Fun Robo
Block Pixelart Tree Pro
Craft Mini Lucky Fun
Block Earth Skyland World
Block Rainbow Monster Castle
Block Fun Rainbow Builder
Craft Dragon Diamond Robo
Block World Tree Monster
Block Diamond Boy Pro
Block Lucky Master Earth
Craft Forrest Mini Fun
Craft Sword City Pro
Block Loki Monster Builder
Block Boy Earth Mini
Block Crazy Builder City
Craft Sword Vip Pixelart
Block City Fun Diamond
Craft City Loki Rainbow
Craft Boy Clever Sun
Block City Dragon Sun
Craft Loki Forrest Monster
Lokicraft: Forrest Survival 3D
Craft Castle Sun Rain
Craft Game Earth World
Craft Lucky Castle Builder
Craftsman: Building City 2022
Craft Rainbow Pro Rain
If you're thinking of discarding this threat as minor and unimportant… don't. That's because the malicious Android games listed above are ordered by popularity, starting with a title that was downloaded more than 10 million titles and three more with 5 million+ Google Play installs under their belt (each).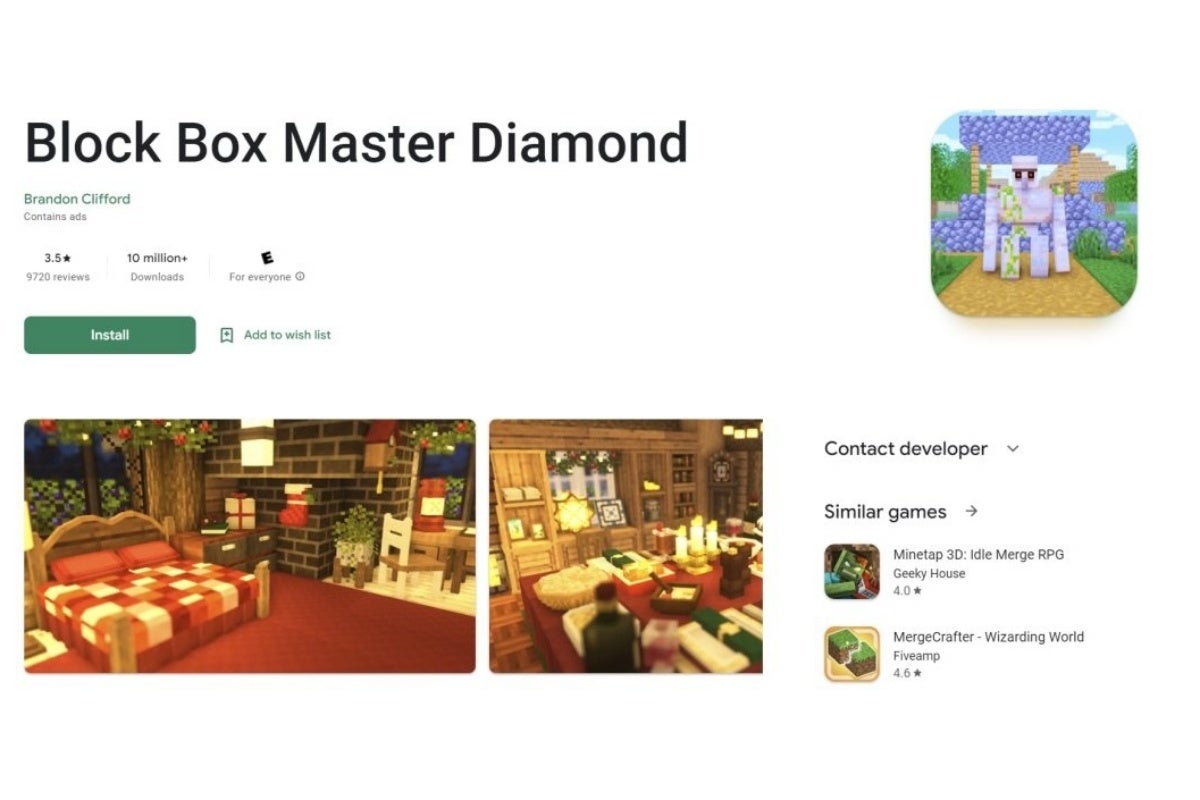 More than 10 million Android devices were infected by this one app alone.
So, yeah, if you're not extremely careful about every single thing you or your kid downloads from the official Play Store every single day, odds are your phone might need a little spring cleaning. And quickly! That's especially true if you live in the US, Canada, South Korea, or Brazil, which were apparently the main countries targeted by this malware-spreading campaign.
For its part, 
Google
 seems to have fulfilled its secondary task of cleaning up the Play Store of these apps after failing the primary goal of keeping such threats away to begin with. But that doesn't mean anything if you don't also locate these apps and delete them from your devices before they can spread their tentacles and start performing other shady background activities besides pushing ads for dirty money.